Description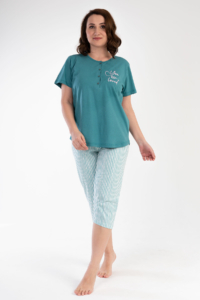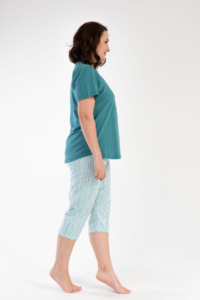 Introducing our beautiful  Cotton Rich Pyjamas, the epitome of comfort and style for the modern woman! Delight in the embrace of these oh-so-soft pyjamas, crafted from 100% pure cotton.
La Didor understands that a good night's sleep is precious, which is why we bring you these pyjamas with your ultimate comfort in mind. The breathable cotton ensures utmost breathability, regulating your body temperature throughout the night, so you can sleep soundly and wake up refreshed.  The softness of the fabric against your skin is simply dreamy. With their short sleeves, these pyjamas are perfect for those balmy summer nights. And the cropped trousers lend a touch of chicness, allowing your legs to breathe freely.
100% Cotton rich pyjamas. A pair of cute pyjamas that come with short sleeves, as well as a pair of cropped trousers .