Description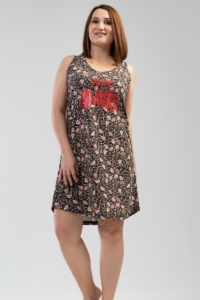 Not only is this dress an ideal addition to your nightwear collection, but it also doubles as loungewear for those lazy mornings and afternoons. Stay stylish and effortlessly chic, even when you decide to hit the snooze button a few extra times. The versatility of the Stripe Sleep Dress knows no bounds, making it a go-to option for any lazy day or spontaneous downtime.
Quality material, comfortable all day and night , easy to maintain.
Composition: 100% cotton.
Sleeveless home dress.