The Changing Shape Of Women's Breasts and bra sizing
Bra sizing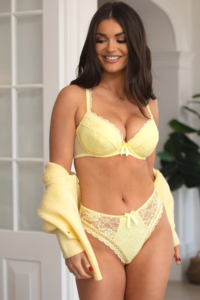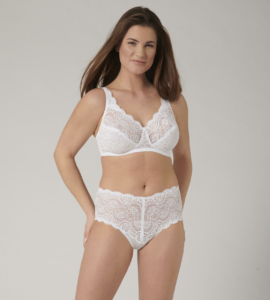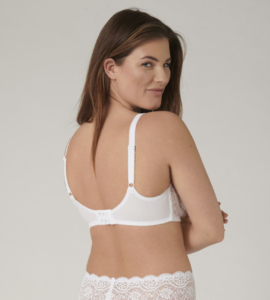 Women's breasts have been changing in shape over the years, evolving according to societal and aesthetic trends. Since the early 1900s, women's breasts have transitioned from being smaller, more flattened, and more closely aligned to being larger, rounded, and more widely spaced. This change is often referred to as "the changing shape of women's breasts". This change, according to some, is a result of a changing way of living. Others believe that hormones play a role in this change. While some women swear by the perky contours of days past, others find that larger breasts are more comfortable over time.
Many people prefer different breast sizes. Some people like smaller breasts while others like bigger breasts. Breast size is a matter of personal preference. A recent study found that women's chests have been changing shape over the years. In the 1800s, women's chests were more pear-shaped. But over time, they've become narrower and flatter. This change in shape is due to changes in women's bras, which have become wider and more supportive over the years.
Comfortable bras!
A survey found that a majority of women (80%) wear the wrong size bra, with 70% of those women wearing bras that are too small. Women who wear bras that are too small are more likely to experience pain in the breasts and neck. The ten percent of women who wear bras that are too large also have a negative impact on the lifespan of the bra because they stretch out the band and shorten the bra's lifespan. A break in-between wears helps the elasticity in the bra retain its shape, which prolongs the life of the bra.
It's time to find a new bra if your band is riding up your back even on the tightest hook, if your cups are too small and digging into your breast  or too large shifting out from your cups.
There is a simple way to figure out your bra size at home – using a tape measure. You don't even have to go to a store – you can do it in your own home! A well-fitting bra can improve posture, reduce back pain, and make your clothing look better. However, if your bra is the wrong size, it will be uncomfortable and not support you well.
Step : 1
Wear a lightly lined bra or no bra at all so your breasts are as close to natural as possible. Wrap a measuring tape directly under your breasts, where the band of a bra would usually sit making sure it is parallel all the way around.  Make sure the tape is going around in a steady, even line. It should feel snug, but not tight. Take the measurement in inches and round it up to the nearest inch.  If the number is even ,add 4 and add 5 for  an odd number. This will the give you your back Size. So if you measure 32 inches ,your band size is 36 and if you measure 33 inches ,your band size is 38.
Step: 2 
Now measure your bust. Place the tape at the fullest part of your bust and again make sure it is parallel and round to the nearest whole number.
Step : 3   
Now subtract the first size  which is (step 1) from your bust size (step 2)  to find the right cup size.   For example , 37 inches (burst) – 34 inches (Band)  = 3 inches . That is 34 C . Every inch equals one cup size. Check out the chart below.
The difference (in inches)  1      2      3      4      5      6        7
Your UK cup size                 A      B     C       D     E     F      G
https://ladidorlingerie.co.uk/wp-content/uploads/2019/12/new_bnr2.jpg
630
1800
La Didor
https://ladidorlingerie.co.uk/wp-content/uploads/2019/05/logo.png
La Didor
2020-01-09 16:33:03
2022-12-31 10:58:15
The Changing Shape Of Women's Breasts and bra sizing