A Guide To Choosing Nightwear For Every Occasion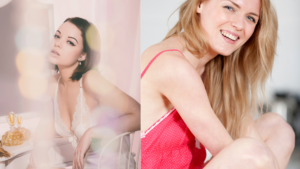 A Guide To Choosing Nightwear For Every Occasion
We spend a third of our life sleeping, so we must enjoy every moment of it. Our sleep affair shouldn't be a dull one, and one way to ensure this is by having the right nightwear for every occasion. If nightwear to you is the oversized T-shirt you throw on once it's bedtime, we have to let you know you have been committing a crime.
Nightwear is an umbrella term for every garment suitable for bed; this encompasses lingeries, pajamas, night robes, baby dolls, nightgowns, negligees, shorts, tees, etc. It doesn't matter if they are for your eyes only or maybe the gardeners or postman's by accident, nightwears are a luxury every woman must indulge in.
To maximize comfort, another critical factor to consider when choosing nightwear is the fabric. Now that that has been said, let's help you decide on the perfect nightwear for that bridal shower, girls' weekend, romantic getaway, movie night, or spa day.
Romantic Getaway
Romance time equals sexy time, which sums everything down to lacy, 'barely there', and satin. If you are thinking about packing a lingerie set that consists of teddies, a lacy see-through chemise with lace cup detailing, your mind is on the right track.
Your nightwear for a romantic getaway should include a lace-satin cami, three-piece lingerie set and a short (really short) pajama set with spaghetti straps.
You can begin the night with the teddy and slip into a cotton or silk pajama set later for more comfort.
Movie Night
If you are trying to 'Netflix and chill' with some popcorn in your bed, it's time to bring out the pajama set.
You can go with a jersey fabricated plain pajama set if you like to have every inch of you covered. They are made from cotton, so you would feel 100% comfortable in them. You can swap the jersey fabricated set for the silk collared-neck set with long or short sleeves.
If you are more of a shorts type of girl, you can wear a silk collared-neck pajama shorts set.
Flannel pants and an oversized tee would make a comfortable combo as well.
Bridal Shower
Everyone knows the color theme for bridal showers is white, muted colors, or in rare cases, red. And it's almost like a tradition for bridal shower nightwear to feature matching robes or negligees and silk babydolls or chemises.
Want to go for a more trendy look as the bride? Then try a customized negligee. These are usually extra large, with dramatic sleeves featuring fluffy or feathered rims and collars.
The bride and her girls can also go for a matching silk bridal pajama set.
Girls Weekend
On this type of trip, you need something to be comfortable in while you drink wine, share the latest gossip or news, and dance around with your girls. And the best nightwear for the job will be a short silk pajama set.
The shorts give you enough leg room and comfort to move around as you'd like. Another great option would be velvet shorts and a spaghetti strap top set. Like silk, velvet is also easy on the eyes and pretty snug.
Spa Day
A day to unwind and relax. You would be spending most of your time in a robe provided by the establishment, so you won't need to bring yours. All you need is a simple lingerie set.
A simple lace bra and panties would do the trick. You can also decide to pack a comfortable set of pajamas, but it's not necessary.
Work Trip
After a long day of toiling in the office and attending one conference/meeting or the other, you need space. No clingy clothing, no straps. You need a Capri set.
If you are a workaholic and decide to do a little work before bed, a Capri set is super comfy to work in as well.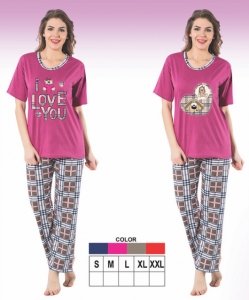 Wedding Night/Honeymoon
This is "The Night" that many couples have waited for months, sometimes even years. Every new bride wants to be oozing sex appeal on her wedding night.
It is time to bring out the mother of all laciest and "strappiest" lingerie. We particularly believe a three-piece lingerie set is a must on this day.
If you aren't a fan of skin-tight clothing, then your go-to lingerie would be a lace see-through babydoll and a slinky thong.
Albeit, if you are totally fine with tight-fitting clothes, then a well-crafted ethereal teddy with straps from the back, torso, and breast would be exquisite.
Another magnificent choice would be a suspender's lingerie set. Probably something with a sexy lace or embroidered tulle.
Any bondage lovers in the house? Yes? It would be a fantastic idea to incorporate a bit of a bondage aesthetic into your lingerie. Try lingerie with suspender belts that cinch your lovely waistline with numerous straps.
Valentine's Day
Red, hot and sexy. That's what your chosen nightwear should embody. We believe the saying "less is more" is the phrase of the day.
You can keep it simple by going with a lovely red bralette and a cheeky lace panty with appliqués for a bit of shimmer.
Or how about a mesh and lace bra, panty, and skirt set? It could be a garter skirt or just a simple see-through skirt.
Want to feel pretty and 'presentable'? Try a dainty two-piece lingerie with some ribbons.
Although the color of the day may be red, other unique colors to try would be pink, white, and any other color with red hearts on it.
When picking a lingerie set for every occasion, always pick something that exudes confidence and comfort.
Feel free to go crazy, unleashing your true self when picking your lingerie or nightwear. There's absolutely no reason to be conservative.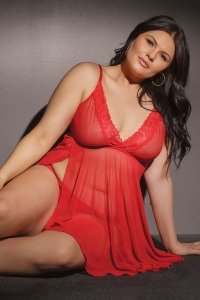 https://ladidorlingerie.co.uk/wp-content/uploads/2022/09/949CD541-93C5-49EE-8018-2E8CB72B4E1C.png
924
1640
La Didor
https://ladidorlingerie.co.uk/wp-content/uploads/2019/05/logo.png
La Didor
2022-09-14 22:41:27
2022-09-14 22:41:27
A Guide To Choosing Nightwear For Every Occasion