Reasons why you should wear a body shapers/ tummy tuck
Reasons why you should wear a body shaper
Many women who are self-conscious about their love handles and extra bulges avoid wearing certain types of clothing because they deem them unattractive. The value we put on ourselves is greatly influenced by how we evaluate our appearance. If you want to look the way you want without having to lose weight, a body shaper may be a blessing and an instant solution. Who wouldn't want a physique that can be moulded at any time, doesn't require any special diet, and doesn't require any extra effort?
Body shapers are extremely efficient, simple to put on, and do not draw any attention to themselves. They are also very comfortable, and you can wear them for extended periods of time throughout the day without experiencing any sort of pain.
Wearing a body shaper can provide a variety of health benefits. We have provided you with a few compelling arguments below supporting your decision to wear a body shaper.
1. Overall appearance
Whether you're going out to a party, dressing casually, or dressing for work, shapewear has the power to completely transform your look and boost your confidence. There are several advantages to wearing shapewear because it helps the body contour. This is especially true when you are attempting to make your finest appearance before attending certain crucial events. In addition, if you want to make a good impression in society, you should always make an effort to look your best. It is a type of body shaper that may modify the bust, thighs, and hips in addition to the waist. Obtaining a more feminine silhouette is one of the most important advantages that may be gained by wearing a body shaper. By using the proper shaper, you may get the ideal hourglass form while also complementing the dress.
2. Posture correction and abdominal muscle strengthening
This type of body shaper for women has a normal degree of elasticity, and as a result, it compresses your body and supports your back. This will cause your body to become more rigid and twisted. In addition to this, it is helpful in reducing discomfort in the lumbar region and the lower back. Your walking posture and your sitting posture will both benefit greatly from this. Now, the majority of people may believe that the only way shapewear can be worn is under long dresses that cover the entire body. Since there is no such law, however, it is permissible to wear it both over and under sarees. Shapers are great for women who want to look nice in the clothes they wore before they got pregnant.
3.Saree shapewear is often designed to compliment a mature form, giving you a look that is similar to that of a mermaid. This means that regardless of how flabby your body is, you will look sexier in shapewear. Because it is worn like a skirt, a saree shaper is easy to put on and take off. You will look more toned and smaller due to the design, which mimics the appearance of a skirt. Simply slip into the snug skirt and you will immediately feel the enchantment of saree shapewear.
4. Benefits of becoming older and having a prolapse
The natural process of aging takes place within our bodies as we get older. This should come as no surprise. Women's shapewear assists the body in gaining support and wards off a variety of undesirable body contours, such as a humpback, flat bosom, bosom prolapse, pail waist, flat hip, conspicuous appetite, turnip leg, bulky leg, and many more. In addition, women who are experiencing bladder prolapse may also benefit from wearing shapewear because it provides a small lift in addition to the necessary support. The best aspect is that it contributes significantly to weight loss movement thanks to the unique textiles that it uses. Silicone and Lycra, two materials that are warm but still allow air to circulate, are used to make the majority of the shaping lingerie.
Therefore, one of the best helping hands you can have is shapewear if you want people to see you at the size that you are. It makes you look sexier and makes it easier to wear the clothes in a way that looks good on you.
5. It Will Boost Your Confidence
The primary advantage of using shapewear is the boost in confidence that it can provide. If you have a body that flatters you, a shape like an hourglass, and a better posture, your self-confidence will naturally go up.
6. Positive Effects on Your Mind and Mood
Body shapers can assist you in maintaining control over the quantity of food you consume, thereby preventing you from overeating. Because it provides you with that extra push to keep you on track, we recommend that you wear a body shaper in addition to a balanced diet and regular exercise program. Because of the compression, wearing a body shaper has the effect of feeling very similar to receiving a continual embrace. The psychologically calming and emotionally uplifting effects that this has on a lot of people are due to the fact that it makes them feel good about themselves.
7. Improvements in the Circulation of Blood
When you wear a body shaper, it will help increase blood flow and circulation to areas of your body that are important for promoting healthy cell growth and organ function. An increase in blood circulation will also be beneficial to your skin because healthy skin is better able to defend itself against any bacteria or infection that it may come into contact with. When your heart is beating at its maximum capacity, your heart rate will slow down, which will cause the muscles in your heart to relax and the flow of blood throughout your body to be even and smooth.
Conclusion Part
Is It Dangerous To Put On A Body Shaper?
No, the Body Shaper is not some kind of torture undergarment. However, you should be sure you purchase it from a reputable brand. In point of fact, shapewear facilitates improved blood flow and circulation. The breathable fabric used in the construction of  Ann  Chery  shapewear is of high quality.
Is It Beneficial to Always Keep Your Shapewear On?
Only for important events, according to the recommendation of body shapewear specialists. On the other hand, saree shapewear can be worn on a daily basis. In comparison to body shape wear, instant figure  shape wear is not only constructed of more breathable textiles but also has a lower overall compression level. Therefore, it is risk-free to use on a daily basis.
I really hope that after reading about the benefits of wearing body shaper, you will be more inclined to purchase some for yourself.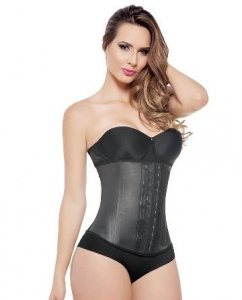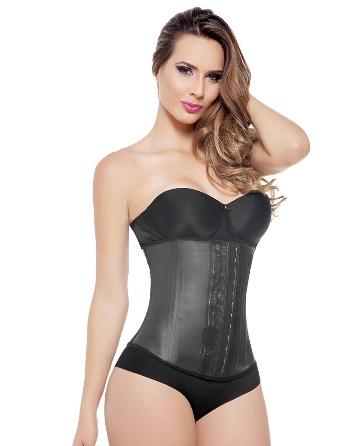 https://ladidorlingerie.co.uk/wp-content/uploads/2022/09/1A1C7124-F300-442A-BDF3-7C3A54435598.png
768
1366
La Didor
https://ladidorlingerie.co.uk/wp-content/uploads/2019/05/logo.png
La Didor
2022-09-12 20:32:01
2022-12-30 23:20:15
Reasons why you should wear a body shapers/ tummy tuck