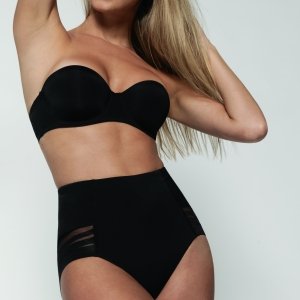 How The Best Shapewear For Women Can Improve Your Confidence in 2021
How The Best Shapewear For Women Can Improve Your Confidence in 2021
Lingerie trends might be in a constant rotation but staple shaping underwear for women is just that – classic. Yes, shapewear never seems to fade out in popularity, on the contrary, it appears to gain more attention now more than ever and for a pretty good reason. There is an array of different styles available online able to cater to everyone's needs and body type.
Admittedly, amongst the top favorite designs, tummy control briefs, best plus size waist cinchers, and shaping bodysuits and bras are taking the front stage.
Can shaping underwear for women and body confidence co-exist?
But how exactly these instant-slimming underwear can help your body positivity and journey to confidence? It's true. A seemingly simple piece of fabric can actually, make a big difference to our emotional state. Especially with fitted outfits, it's difficult to find simple underwear that fulfills all of the criteria. Even the most confident women out there can sometimes feel a bit blue and that's where UK shapewear really shines. With more and more people learning to love and accept their bodies while staying away from surgery, the best shaping underwear for tummy control and full coverage is a quick, easy, and most importantly, safe way of boosting self-confidence and camouflaging those "lumps and bumps."
Best UK shapewear bodysuits to shop right now
Dorina Airlite Bodysuit | LA DIDOR LINGERIE
Shaping Bodysuit (Marilyn) by Dorina | LA DIDOR LINGERIE
Sculptural Body Shapewear Lingery | Online UK Shop | LA DIDOR LINGERIE
Shapewear bodysuits, for example, are made of elastic materials. Their technology aims to sculpt and temporarily transform your silhouette while enhancing your curves by offering a more defined waistline. Is this the only reason why the best shapewear bodysuits are so popular at the moment? Well, not exactly. Since they carry an open-front design, you can put on your favorite bra – the one you already know that fits your upper body the best – and have the ultimate sleek effect. Remember, we are all entitled to have 'off' days where we feel less confident, and If body shaping underwear is a part of your daily life, more power to you!
Best women's high waist shaping briefs
Brigitte high waist shape brief by Dorina | LA DIDOR LINGERIE
Control Shaping brief ( Marilyn) by Dorina | LA DIDOR LINGERIE
Sassa basic control brief | LA DIDOR LINGERIE
High waist shaping briefs are yet another stellar addition to your underwear drawer. Blame it on the fact that they can eliminate panty lines and slim down your thighs, hips, and even your stomach in a few seconds, or simply on the fact that they can double as an extra layer of warmth during the cold-weather season. To get the most out of UK tummy control shapewear, opt for a high-waisted style with a panel that covers the stomach. Also, you will be surprised by how comfortable the best women's shaping shorts actually feel against your skin.
Plus size shapewear bras
Elomi Imogen Waspie Waist Cincher to 2XL | LA DIDOR LINGERIE
Sassa basic control brief | LA DIDOR LINGERIE
Plus size shapewear bra and no underwire shaping bras carry a slew of benefits that go beyond the obvious confidence boost. Women who have just undergone breast reduction surgery are raving about the benefits of these beauties. Of course, there is more. UK shapewear bras enhance your breasts' shape and contour while also keeping you comfortable and supported throughout the day.
Top-selling waist cincher corsets to shop in 2021
Ann Michell 2 Hook Waist Trainer (2025) TO 5XL | LA DIDOR LINGERIE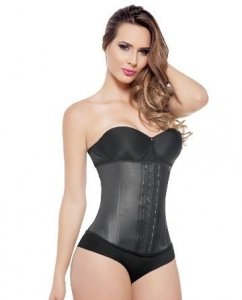 Ann Chery Latex Waist Trainer, AC2021 | LA DIDOR LINGERIE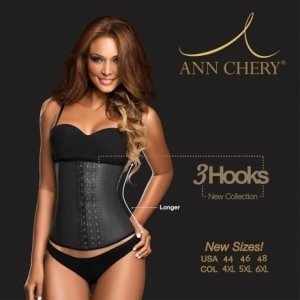 Last, but certainly not least, plus-size waist cincher corsets come bearing a slew of added benefits including an easy way to visually lose inches off your waist by creating an hourglass shape. Waist trainers flatten your tummy, control, and slim the waistline but also work wonders on your posture without compromising on comfort. Basically, by creating compression in your core it stimulates thermal activity and ramps up perspiration – it's that good.
Head over to ladidorlingerie.co.uk to discover even more shaping underwear for women for every occasion. From affordable high waist shaping briefs to plus size shapewear bras and everything in between, we carefully curated a collection of the top brands you need to try this season. We thrive on fast delivery, so you can freely add some lingerie or shapewear to your wishlist just in time for the holidays as well. There are so many different types of underwear for women at your disposal.
https://ladidorlingerie.co.uk/wp-content/uploads/2021/02/https-ladidorlingerie-co-uk-wp-content-uploads-2-19.jpeg
300
300
La Didor
https://ladidorlingerie.co.uk/wp-content/uploads/2019/05/logo.png
La Didor
2021-11-01 22:35:01
2021-11-01 22:38:17
How The Best Shapewear For Women Can Improve Your Confidence in 2021