Best UK Lingerie For Women & Comfortable Underwear For 2021 And Beyond
Best UK Lingerie For Women & Comfortable Underwear For 2021 And Beyond
Granted, your top drawer is most likely filled to the brim with a mix of comfortable briefs, lacy and sheer thongs, accompanied by a few pieces that fall somewhere in between. If you are one of these gals who are prone to splurging on the best UK lingerie brands online, then you already know that top-quality women's underwear provide a solid foundation for your outfit while also acting as a mood-pick up. No matter if you are on the hunt for a treat-yourself-purchase that includes an array of plus-size underwear for women with an eye for elegance, or you are on a mission to redefine sensuality with petite lingerie, we've got you covered.
You see, lingerie is the ultimate love letter to ourselves, an everyday luxury deeply
entrenched in self-love, confidence, and empowerment. Beautifully crafted UK women's lingerie heightens the senses and puts you in a better mood. Whether you are wearing your favorite satin baby doll under your clothes as your sexy little secret, looking for a way to satisfy everyone who watches your OnlyFans page, or preparing something hot and heavy for your partner, we rounded up the most comfortable, yet seductive and surprisingly affordable lingerie 2021 has to offer below.
Best 2021 women's lingerie UK
Be Wicked Margherita Babydoll | LA DIDOR LINGERIE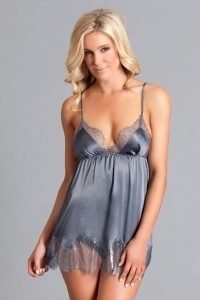 Shirley of Hollywood chemise | LA DIDOR LINGERIE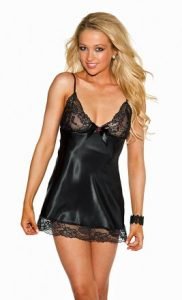 Shirley of Hollywood chemise | LA DIDOR LINGERIE
Stepping into nightwear territory with a classic yet utterly chic babydoll option. Ultra-soft, luxe-textured fabrics are not only incredibly figure-flattering but also extremely hot-hot-hot. Luckily, being one of the inclusive UK lingerie retails comes with the added benefits of having an e-catalog filled with south-after brands that know how to compliment a women's body the best way possible.
Petite and plus size lace bras for women
Dorina Chloe T-shirt Bra Blush/Black | LA DIDOR LINGERIE
Paramour Abbie Crochet Lace Bralette . | LA DIDOR LINGERIE
Sassa Women's Underwired Bra | LA DIDOR LINGERIE
Let's just say that lace bras for women are designed to enhance and empower. Equal parts seductive, and affordable, these comfortable padded bras will adhere to your natural curves and work as the perfect canvas for your outfits. There is an array of sexy plus-size underwear for women and petite lingerie options to choose from – bras for big boobs included. The best part? We offer fast delivery so you can order your lacey beauties just in time for that special occasion.
Soft comfortable briefs
Elomi Amelia brief (Full rear coverage) | LA DIDOR LINGERIE
Sassa brief | LA DIDOR LINGERIE
Triumph Amourette 300 Maxi Brief | LA DIDOR LINGERIE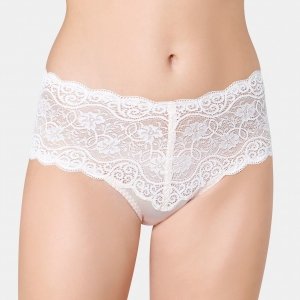 If you are enamored with lace-adorned briefs, you will love our UK women's lingerie collection of Chic, feminine designs with full coverage. Our carefully curated collection was made with versatility and all-day-long wearability in mind. Celebrating women's natural form and embracing every curve in the most elegant way possible. They aren't touted as an essential undergarment every woman should own for nothing.
From bras, shapewear, and panties to nightwear, your hunt for the best UK lingerie brands online is pretty much over. Now that the holiday season is almost upon us, feel free to browse through our selection of renowned brands to discover even more coveted underwear for women online at ladidorlingerie.co.uk.
https://ladidorlingerie.co.uk/wp-content/uploads/2020/12/La-Didor-Lingerie-2.png
650
1350
La Didor
https://ladidorlingerie.co.uk/wp-content/uploads/2019/05/logo.png
La Didor
2021-11-12 17:08:11
2021-11-12 18:58:58
Best UK Lingerie For Women & Comfortable Underwear For 2021 And Beyond