Breaking Down Bra Basics: Your Top FAQs Answered!
From invisible straps to sizing secrets, discover the untold truths about bras that will leave you wanting more!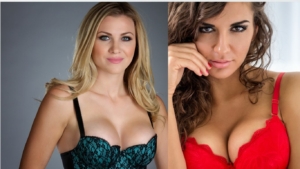 Hey ladies! We've all been there – struggling to find the perfect bra that checks all the boxes: comfortable, supportive, and flattering. But fear not, because we're here to answer all your burning bra FAQs and help you navigate the confusing world of lingerie. Trust us, finding the right bra can be a game-changer!
The Right Fit.
Let's start with the most crucial aspect – the fit. A well-fitting bra can make all the difference in your comfort and confidence levels. So, how do you ensure you're wearing the right size?
First things first, it's time to toss aside those misconceptions about bra sizing. Contrary to popular belief, the number in bra sizing doesn't represent your cup size. The number refers to your band size, which is the measurement around your rib cage, while the letter indicates your cup size.
When it comes to measuring your bra size accurately, grab a tape measure and wrap it snugly around your under bust, just below your breasts. Keep the tape parallel to the ground and make sure it's not too tight or too loose. This measurement will give you your band size.
Next, measure around the fullest part of your bust, making sure the tape is parallel to the ground. Subtract your band size from this measurement, and the difference will lead you to your cup size:
– Less than 1-inch difference: AA cup
– 1-inch difference: A cup
– 2-inch difference: B cup
– 3-inch difference: C cup
– 4-inch difference: D cup
…and so on.
Remember, the fit should be snug but not overly tight, with the centre gore resting flat against your chest. Don't be afraid to try different sizes and styles until you find the perfect fit for you!
Types of Bras.
Now that we've covered the fit, let's dive into the wonderful world of bras. There are endless styles and types of bras out there, each designed for specific purposes – from everyday comfort to special occasions.
If you're looking for a more natural shape and just a little lift, consider a lightly padded bra. This style adds a touch of modesty while providing subtle support. On the other hand, if you want to enhance your assets, a push-up bra is the way to go. They're designed to lift and create cleavage, perfect for a night out or a confidence boost.
No matter the style, it's essential to choose the right material for different occasions. For everyday wear, opt for bras made of breathable and soft fabrics like cotton or microfiber. When working out, switch to a sports bra that offers maximum support, moisture-wicking properties, and motion control.
"The right bra is more than a garment, it's a confidence booster that empowers you to conquer the world. Unlock the secrets to perfect fit and support in our ultimate guide! [#La Didor] #BraBasics #EmpoweredConfidence".
Once you've found your holy grail of bras, it's crucial to take proper care of them to ensure their longevity and performance. But how often should you wash your bras? See here .
Contrary to popular belief, you don't need to wash bras after every single wear. Washing them too frequently can damage the fabric and compromise their elasticity. Aim for washing them after every 3 to 4 wears, or sooner if they're visibly dirty or sweaty.
As for the washing method, it's generally recommended to hand wash your bras to prevent damage from the agitation of the washing machine. Fill a basin with lukewarm water and a mild detergent, gently agitate the bras, and then rinse thoroughly.
However, we understand that handwashing might not always be the most convenient option, so if you choose to machine wash, make sure to secure the hooks and place them in a lingerie bag to avoid snags and tangles. Set the machine to a gentle or delicate cycle on cold water.
When it comes to storage, treat your bras with care. Don't fold them in half or ball them up, as this can deform the cups and ruin their shape. Instead, stack them neatly or use a bra organizer to maintain their structure. Avoid hanging bras by the straps, as this can stretch them out over time.
Troubleshooting Common Issues.
Let's face it, we've all encountered some pesky bra problems. From uncomfortable underwires to straps that won't stay in place, these issues can be a real pain. But fear not, there are solutions!
If you're dealing with a bothersome underwire, it might be a sign that you need to adjust your bra size. Try going up a band size or experimenting with different styles, like a wireless bra that still provides support without the metal annoyance.
To prevent bra straps from slipping down, make sure they're properly adjusted and snug, but not digging into your shoulders. You can also look for bras with adjustable or convertible straps that can be crisscrossed for extra support.
Visible bra lines and back bulges are a common concern, especially when wearing fitted outfits. To minimize these, opt for bras with seamless cups and side panels that offer smooth lines. Alternatively, you can try a bra with a wider backband and four or more hooks for added support and avoid those unwanted bulges.
Bra Myths Debunked.
There are numerous myths and rumours circulating about bras and their impact on our bodies. It's time to separate fact from fiction!
One popular myth suggests that underwire bras are harmful and can increase the risk of breast cancer. Rest assured, there is no scientific evidence supporting this claim. Underwire bras are safe to wear and can provide much-needed support for those with larger busts.
Another myth is that wearing a bra while sleeping can restrict lymphatic flow and cause health issues. However, whether or not to sleep in a bra is a matter of personal preference. If it feels comfortable and provides the support you need, there's no harm in wearing one.
Remember, ladies, it's essential to consult reliable sources and myths should be taken with a grain of salt.
Bra Shopping Tips.
Braving the lingerie department can be a daunting task, but fear not, we've got you covered with some handy bra shopping tips!
When trying on bras in-store, don't just rely on the tag size. Give different sizes a try and assess how they feel and fit on your body. Remember, sizing can vary between brands and even different styles within the same brand.
If you prefer to shop online, make sure to check the size guide provided by the retailer and read customer reviews for any helpful insights on fit and comfort. Don't hesitate to reach out to customer service if you have any specific questions or concerns.
Lastly, don't be discouraged if a bra doesn't fit perfectly the first time around. Bras are not one-size-fits-all, and finding the perfect fit might require some trial and error. Most reputable retailers have return and exchange policies that allow you to find your ideal match without any hassle.
Finding the Perfect Bra for Every Body Type.
We all have unique body shapes and sizes, and our bras should cater to these differences. Whether you have a petite frame or a fuller bust, there's a bra out there for you!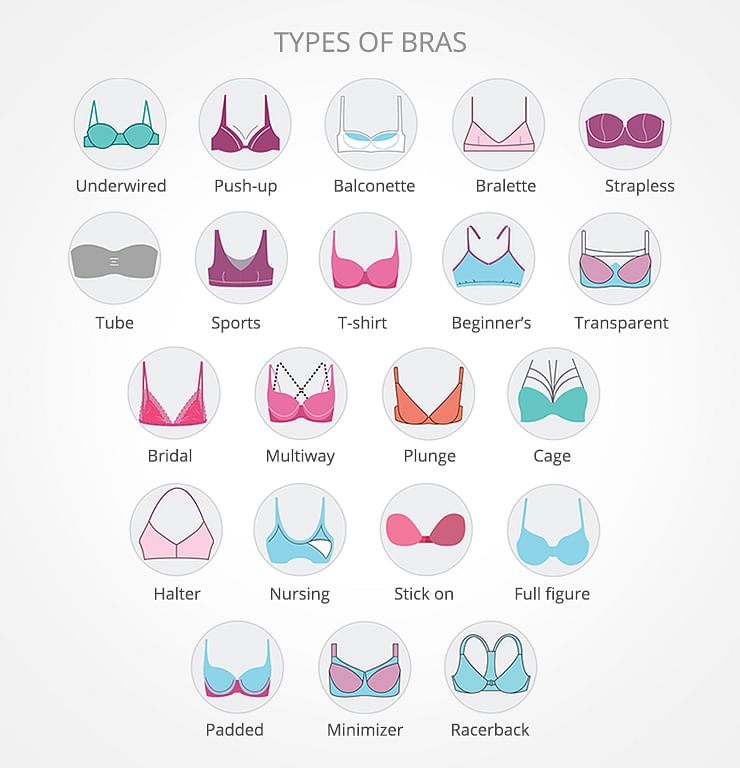 Image courtesy of www.clovia.com via Google Images
If you're petite, look for bras with smaller cup sizes and narrow bands for a snug fit. Push-up bras can provide an extra boost, giving the illusion of a fuller bust. Opt for bras with adjustable straps to ensure a comfortable fit.
For those with a fuller bust, supportive bras are a must. Look for styles with wider bands, reinforced sides, and full cups that offer both comfort and support. Bras with underwires can also provide added lift and shape.
Remember, your body is unique, and there's no one-size-fits-all solution. Embrace your individuality and find the bra that makes you feel confident and comfortable!
Maternity and Post-Surgical Bras.
Pregnancy and recovery from surgeries require specialized bras that meet specific needs. Let's delve into these specific requirements:
During pregnancy, your body goes through significant changes, and your breasts are no exception. Maternity bras are designed to accommodate these changes with stretchy cups, extra support, and wider bands. Look for bras with easy-access nursing clips if you plan to breastfeed. Comfort is key here!
After surgery, your breasts require adequate support and gentle compression to promote healing and minimize discomfort. Post-surgical bras are designed with soft, breathable fabrics, front closures, and adjustable features to ensure a comfortable and supportive recovery.
If you have specific needs, such as breast implants or mastectomy, consult with a healthcare professional or specialist for personalized recommendations.
Conclusion.
And there you have it, ladies – the ultimate guide to answering your bra FAQs! We hope these tips and insights have helped demystify the world of lingerie and empower you to find the perfect bra for your individual needs.
Remember, your comfort and confidence should always be a priority. Don't settle for ill-fitting bras that make you feel uncomfortable or insecure. Take the time to find the right fit, experiment with different styles, and embrace your unique shape.
Whether you're strutting your stuff in a push-up bra or rocking a sports bra at the gym, it's time to embrace your curves, feel empowered, and tackle the world with confidence – one perfectly fitting bra at a time!
https://ladidorlingerie.co.uk/wp-content/uploads/2023/08/Home-2.jpg
768
1366
wcuk_1101
https://ladidorlingerie.co.uk/wp-content/uploads/2019/05/logo.png
wcuk_1101
2023-08-14 21:53:12
2023-08-14 21:53:12
Breaking Down Bra Basics: Your Top FAQs Answered!