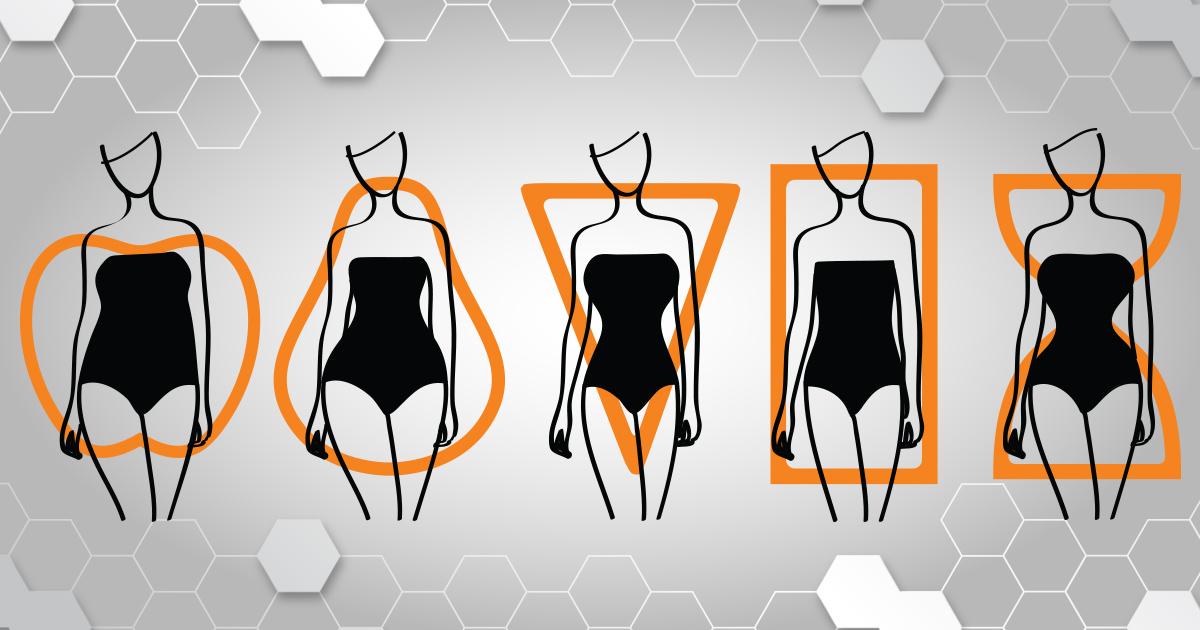 The body shape is defined by the skeletal structure which is made up of hormones, genes and fat distribution. This is temporary defined after puberty and although it can be altered a bit through regular exercises, we often get dissatisfied with our body shape. The evolution in the fashion world has made it a lot more difficult for most women to embrace their physique and be confidence in their bodies. Understanding your body shape is all you need to make the right decision when it comes to clothing.
Understanding and knowing your body shape will help you while choosing the type of clothes and undergarments that will accentuate your good features, minimizing the not-so-perfect body creases. And what this means is that you will in no time be able to dress in a way that really suits you.
In this article, we will be discussing the different beautiful body shapes and how to choose the perfect shapewear for your body type. But before that, it is worthy to note that the major challenge underlying body shape is that most times, women focus on the problematic areas such as the tummy, arms, thighs and the bottom. What this habit does is that it clouds your sense of judgement on seeing the whole picture. It is essential to view yourself as a whole so that you can confidently define your body shape.
Here are the major body types according to a study of over 6000 women.
Straight Body Type.

2.Pear Body Type.


 3.Hourglass Body Type.


 4. Inverted Triangle Body Type


 5.Diamond Body Type

WHAT TYPE OF SHAPEWEAR SUITS MY BODY SHAPE?
All body shapes are beautiful but sometimes, we need to be a little extra in order to improve our self-confidence. Using shapewear to accentuate your body features is an amazing thing and you should be proud of yourself for wanting to look more beautiful.
Now that you have an idea of what your body shape looks like and the appropriate name for it, how do you know the perfect shapewear to opt for? We have different body shapers for every body type at La Didor and we will be highlighting all of them in this section, bearing in mind the different body shapes. Here are some recommendations based on the various body shapes.
Straight body type:


 2 .Pear body type:

3.Hourglass body type:


 4.Inverted Triangle body type:


 5.Diamond body type:

Finally, no matter what your body type is, bear in mind that all bodies are unique and amazingly beautiful in their different shapes and sizes. Shapewear is a support tool that you can use to contour and accentuate your body shape, not to alter it.
Which of the body shapers do you think would suit your body shape? Drop your comments and we will be happy to read them.
https://ladidorlingerie.co.uk/wp-content/uploads/2020/11/Blogging-Tips-LinkedIn-Post-Header.png
1260
2240
wcuk_1101
https://ladidorlingerie.co.uk/wp-content/uploads/2019/05/logo.png
wcuk_1101
2020-11-23 02:42:20
2020-11-24 22:59:47
UNDERSTANDING YOUR BODY SHAPE & PERFECT SHAPEWEAR FOR YOUR BODY TYPE.